Royal Liverpool University Hospital 2022
Commission for the Royal Liverpool University Hospital.
'Spring Buds (New Beginnings)' 2022 by Oona Culley.
Pencil drawings digitally printed onto wallcoverings. Height 3m.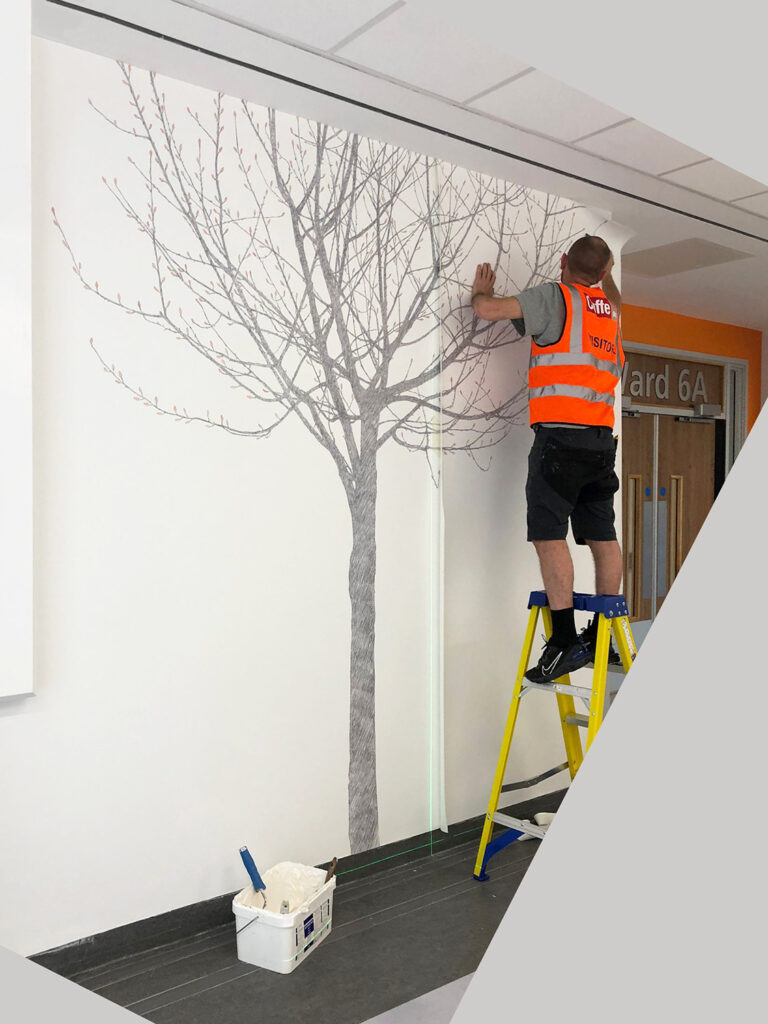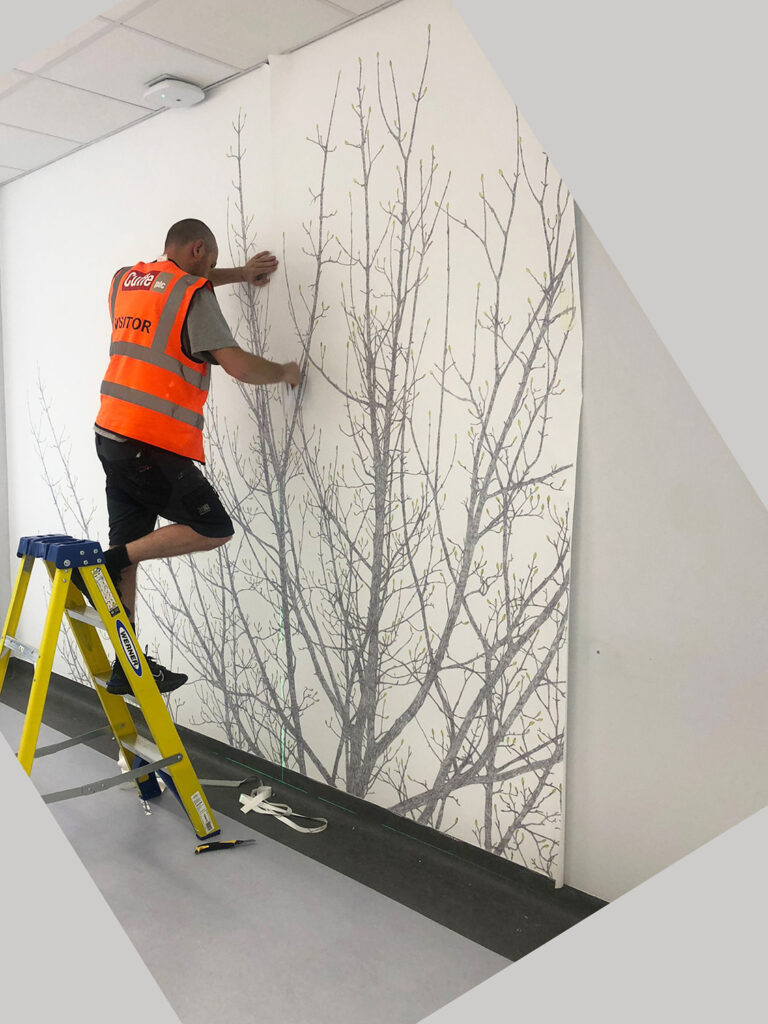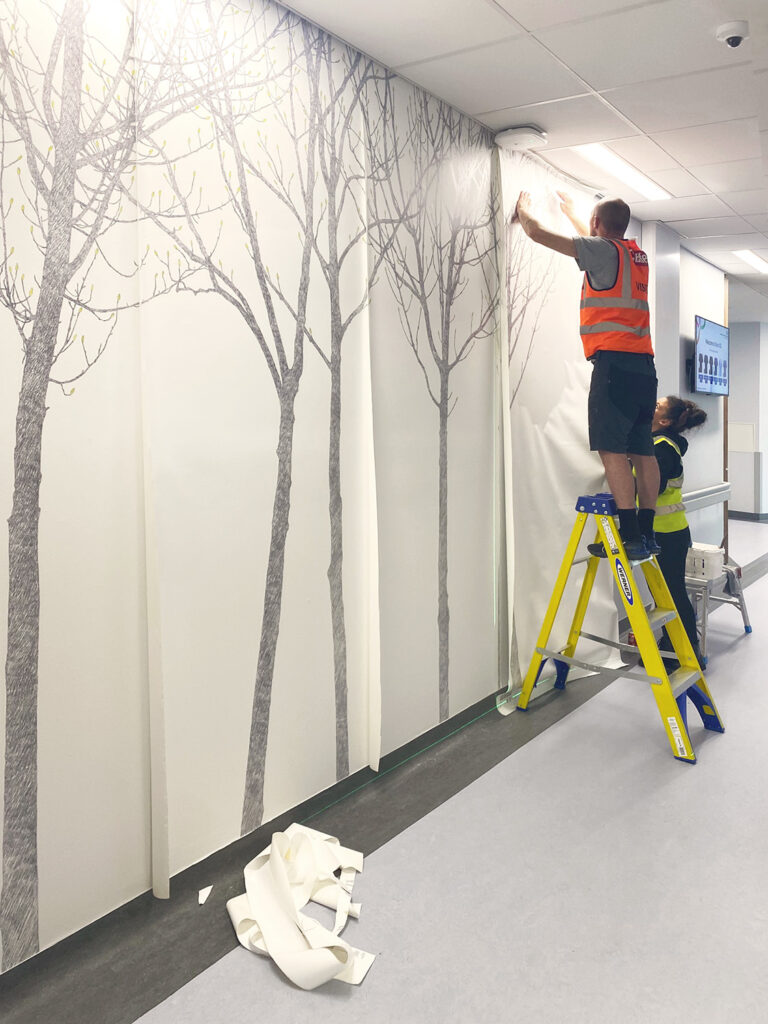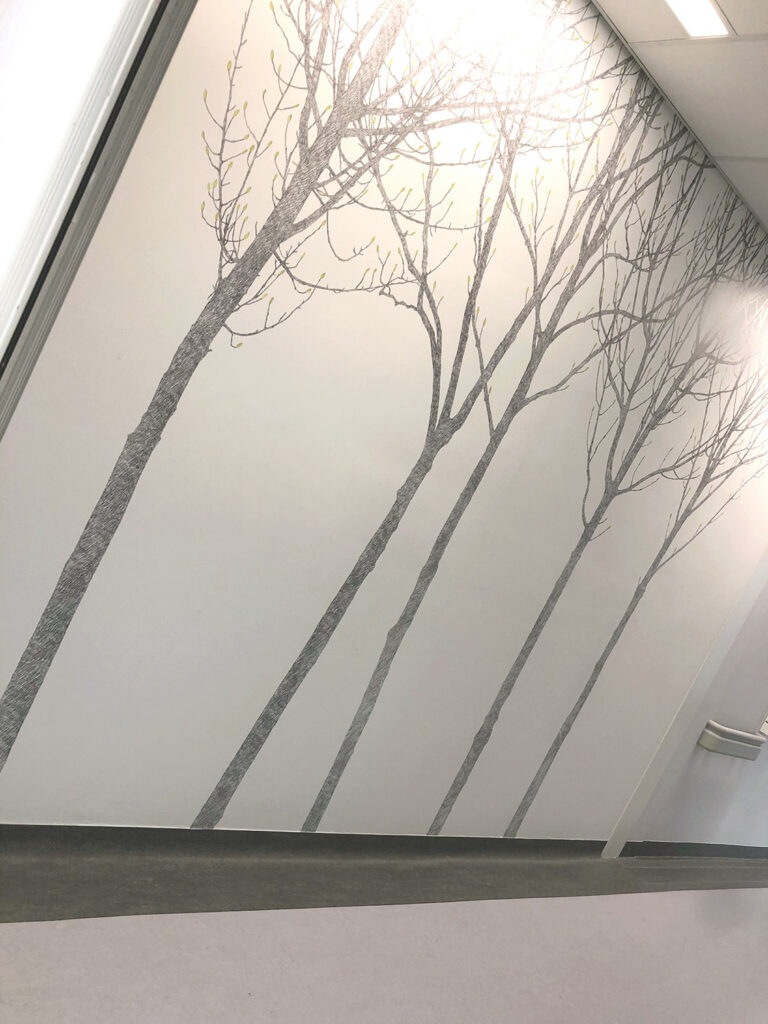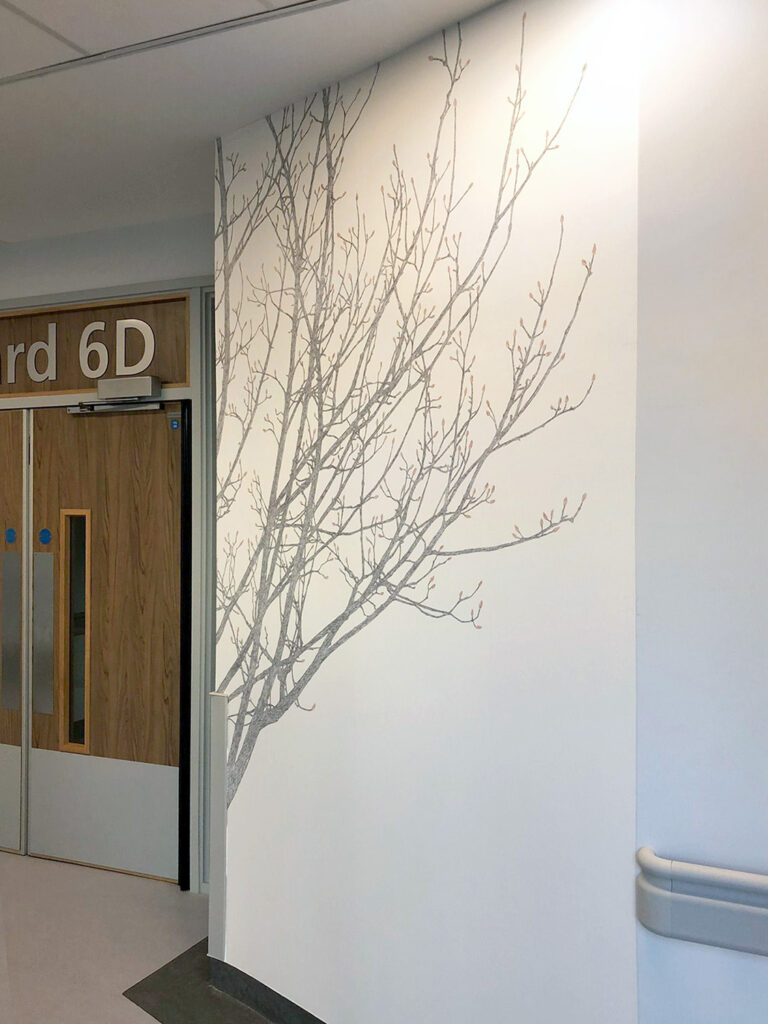 Oona Culley was commissioned to make artworks for the four ward entrances on Level 6 for which she created a series of drawings of trees in the springtime.
She made each drawing by hand in pencil on paper. The drawings were then digitally scanned, enlarged by approximately five times, and then digitally printed onto wallcoverings by a specialist printer.
The pencil drawings were developed from photographs Oona took of trees, which she altered and arranged into compositions for the walls, also adding leaf buds.
The new growth of the trees in spring is intended to be uplifting and to represent hope and new beginnings. Bringing the 'outside' world of the natural into the 'inside' world of the hospital can support relief of a stressful environment and draw on the restorative powers of nature.
These drawings were specially commissioned for the opening of the new hospital in 2022.