Sedgemoor Dementia Support Centre 2013
Commission for Sedgemoor Dementia Support Centre, Liverpool.
'Fading Forms' 2013 by Oona Culley.
Acrylic paint, digitally printed wallpaper, digitally printed vinyl film.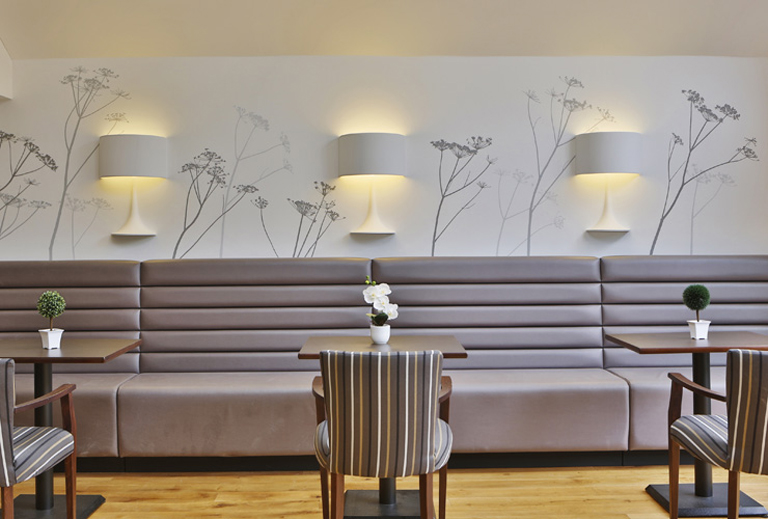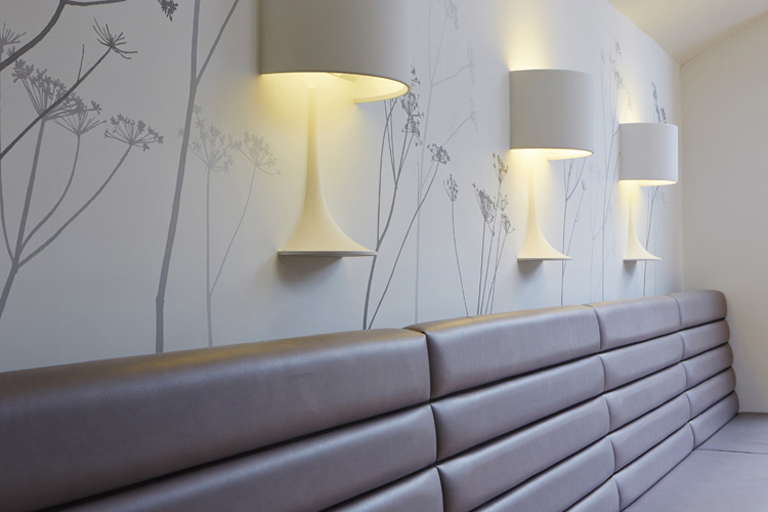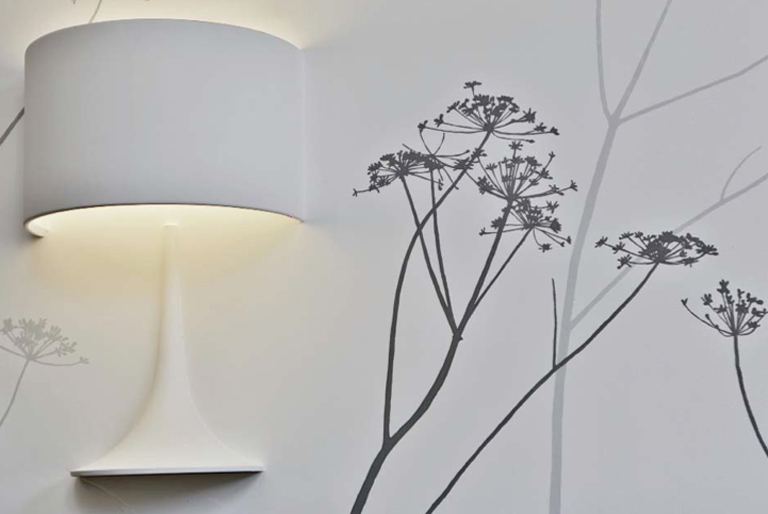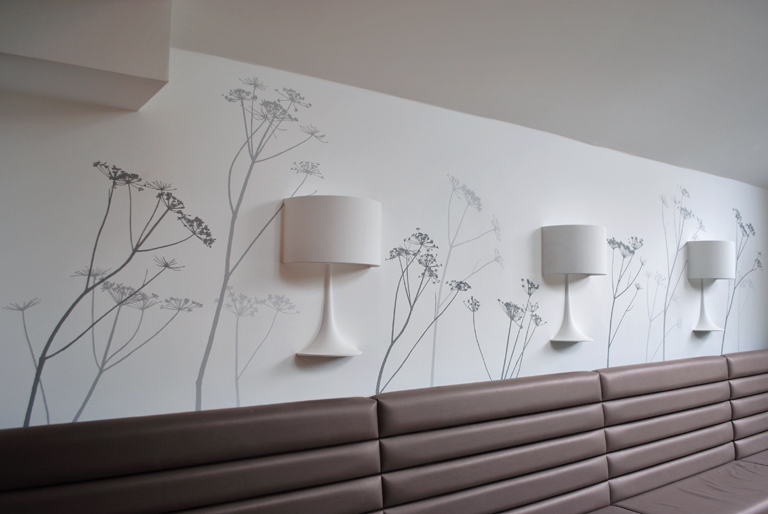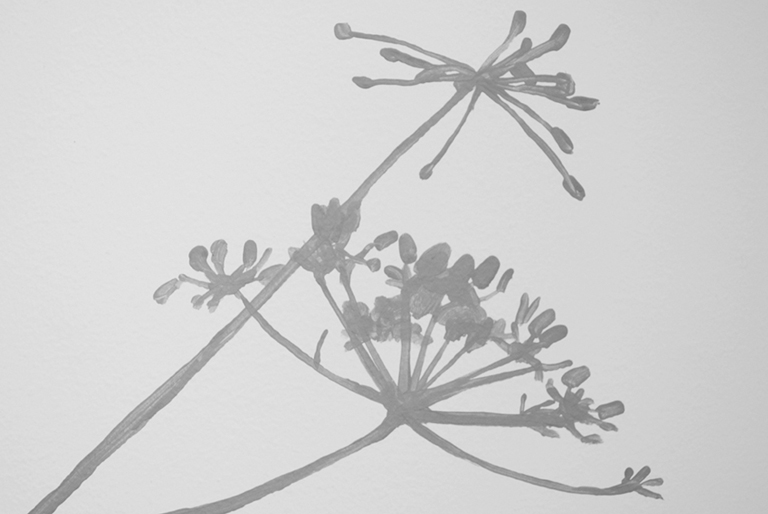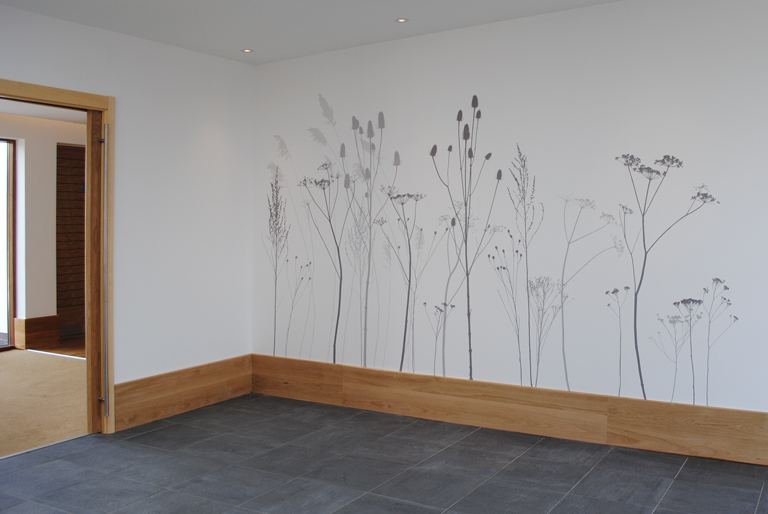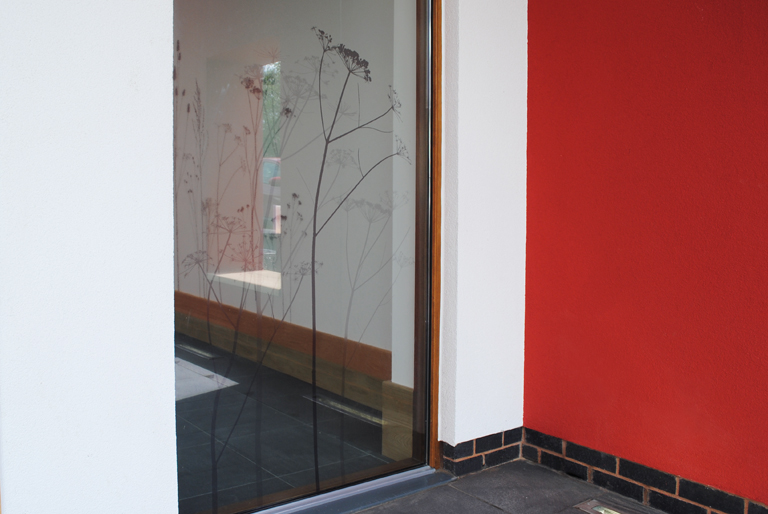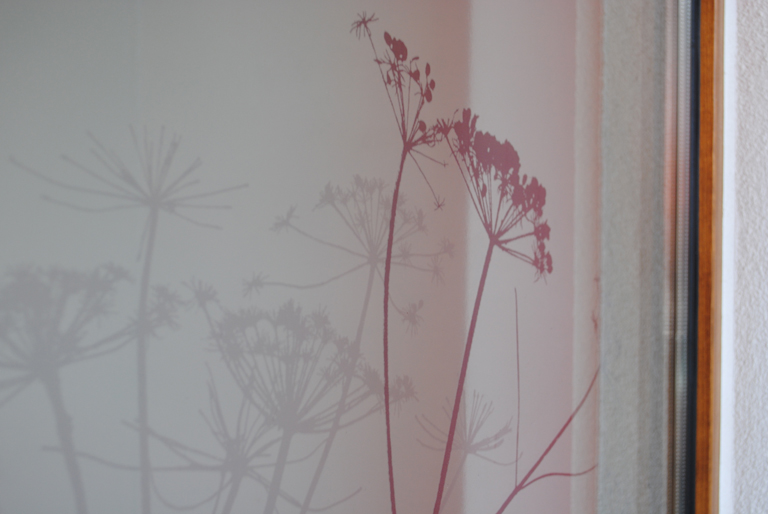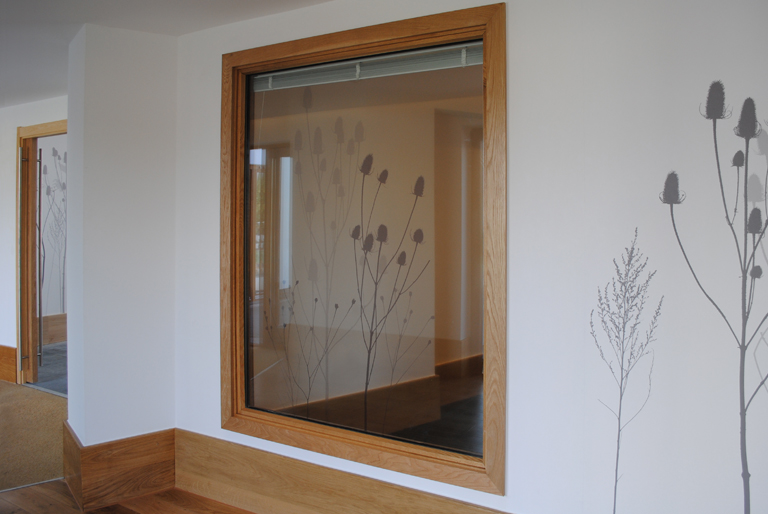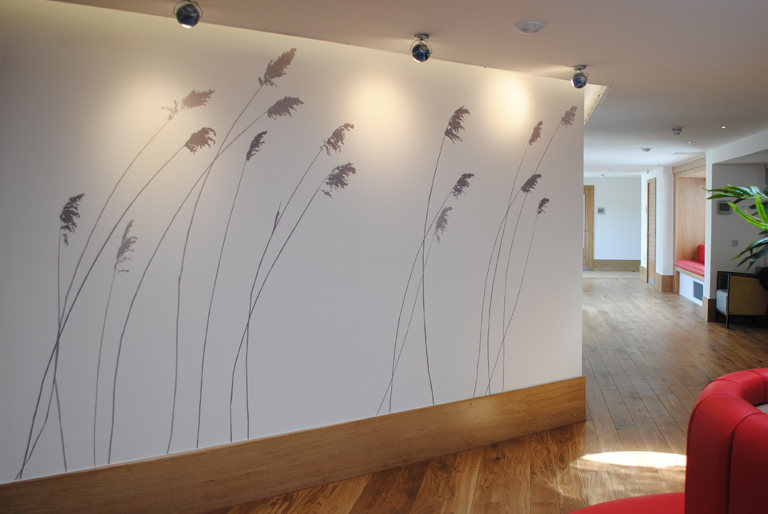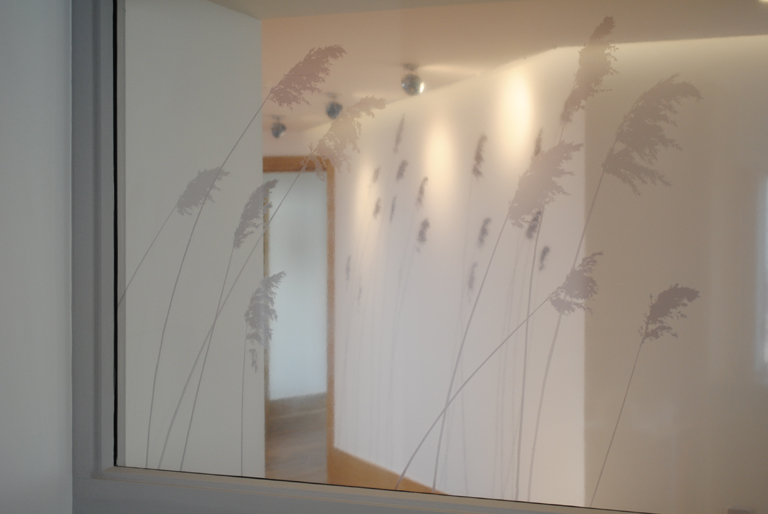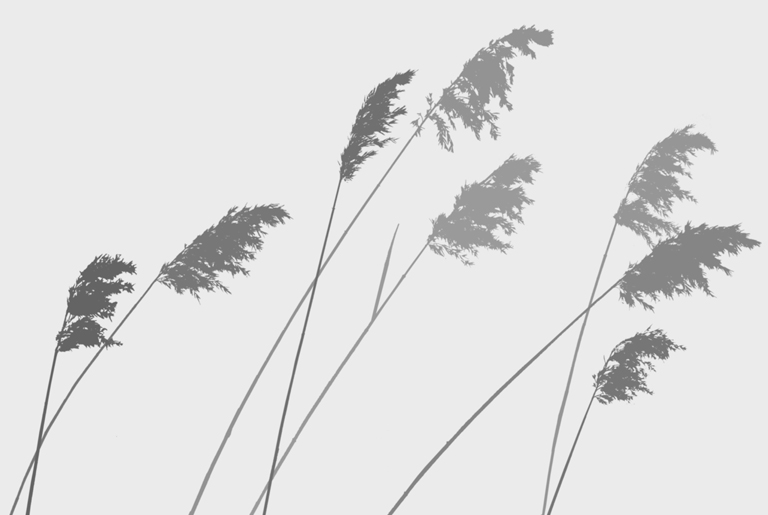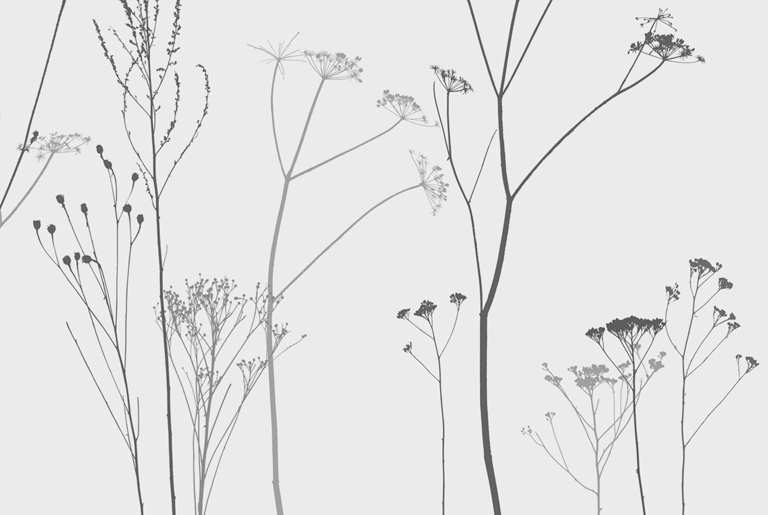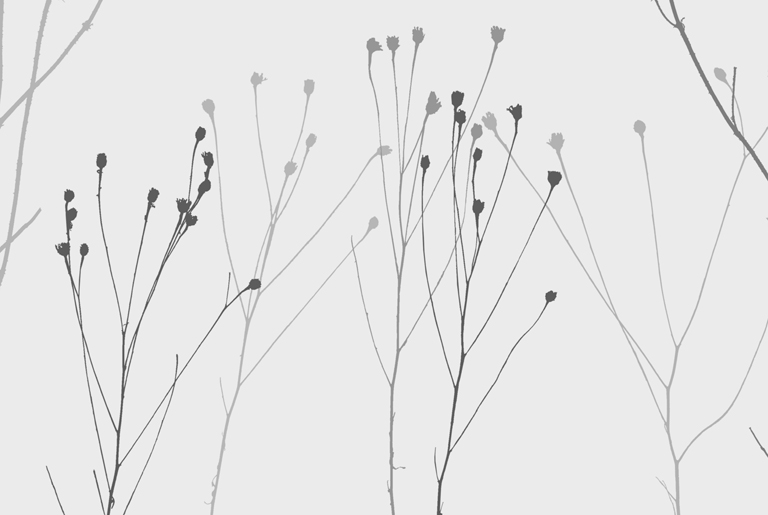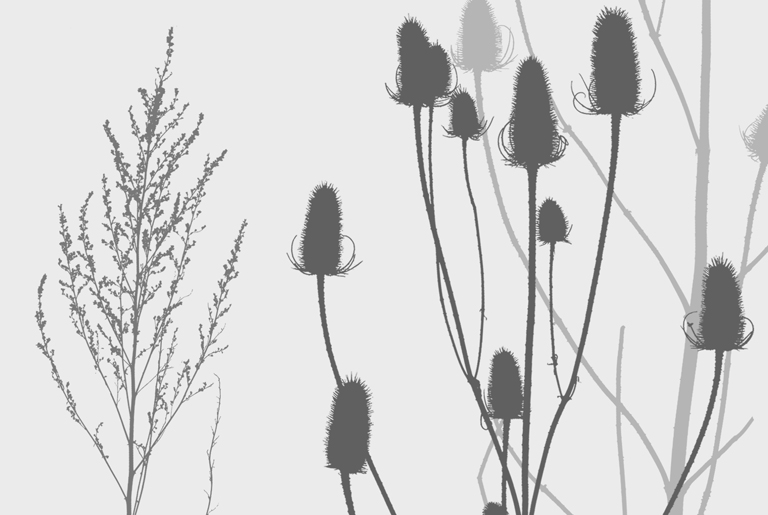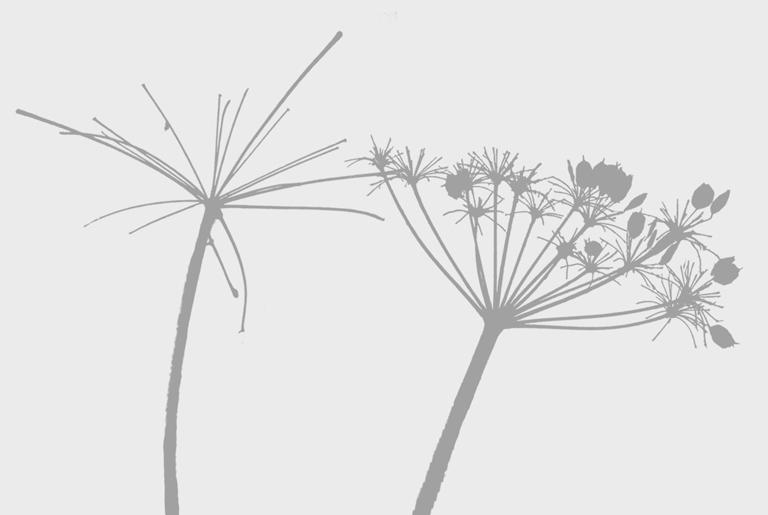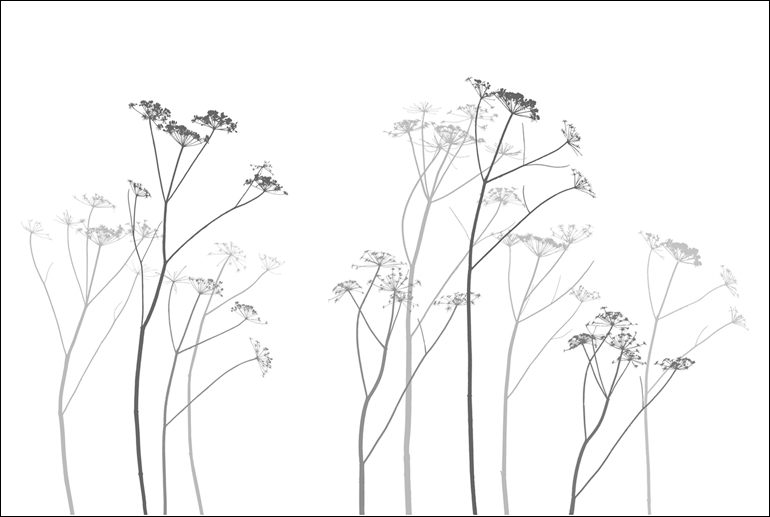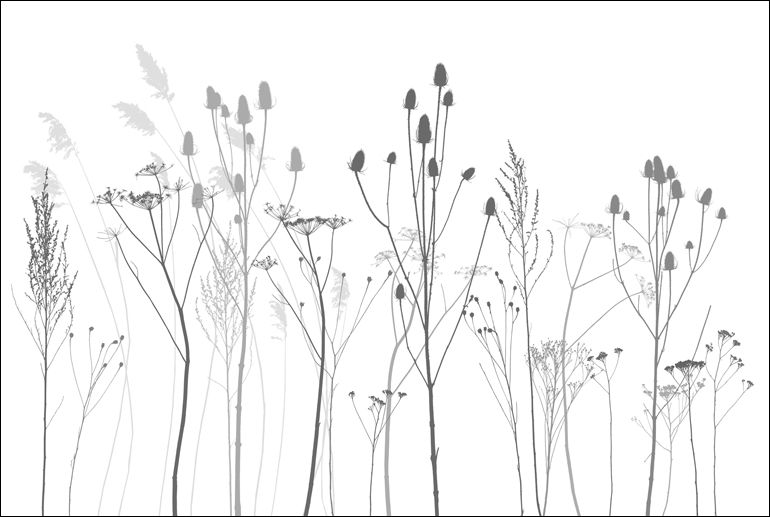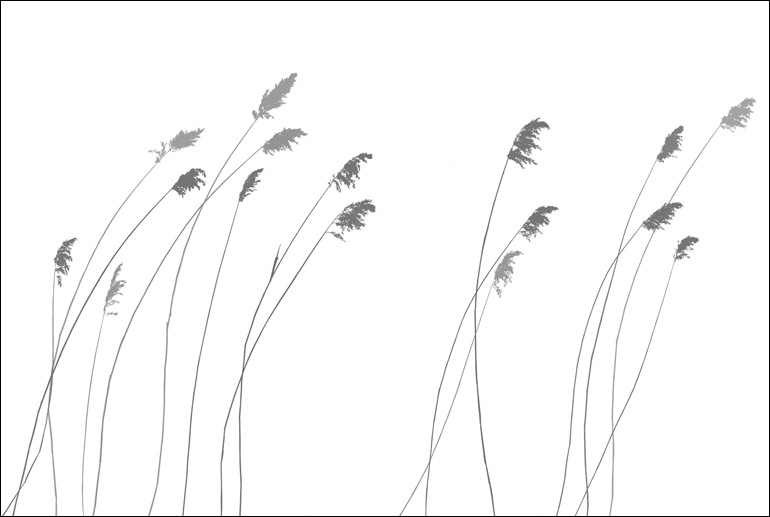 Oona Culley's artwork 'Fading Forms' has been developed for the internal walls and glazed areas of the new dementia centre. Culley has photographed grasses and seed heads of familiar wild plants from which she has made drawings and tracings to create compositions of delicate actual size silhouettes. Layered in subtle shades of grey, the shadowy plant forms begin to recede from view, as if in a fog or a fading photograph. Each appearing fleeting and insubstantial, like memories or glimpsed recollections.
We pass teasels, hogweeds, poppies and other dried plants whose flower heads have turned to seeds and are in a process of being lost and blown away. 'Fading Forms' might evoke memories of a garden or an autumn walk in nature, and will help way finding and orientation throughout the building.
Commissioned by Liverpool City Council for Sedgemoor Dementia Support Centre.